The weekly study meeting of WHALEKOM sales team about DDR &SSD product knowledge learning session is held as scheduled. Today's topic is about the development history of memory modules and corresponding performance upgrades, as well as the main parameters from customers in the market.
Miller, our experienced sales colleague, will introduce the product; the WHALEKOM brand focus on the R&D, production and sales of storage products such as memory modules and SSD; we have a full-line production factory, from SMT patch to product testing, we ensure that every product reaches the user with a 100% arrival rate of good products. As well as the supply of second-hand CPUs integrated with our company's American team, WHALEKOM team provides a complete solution for three major computer accessories.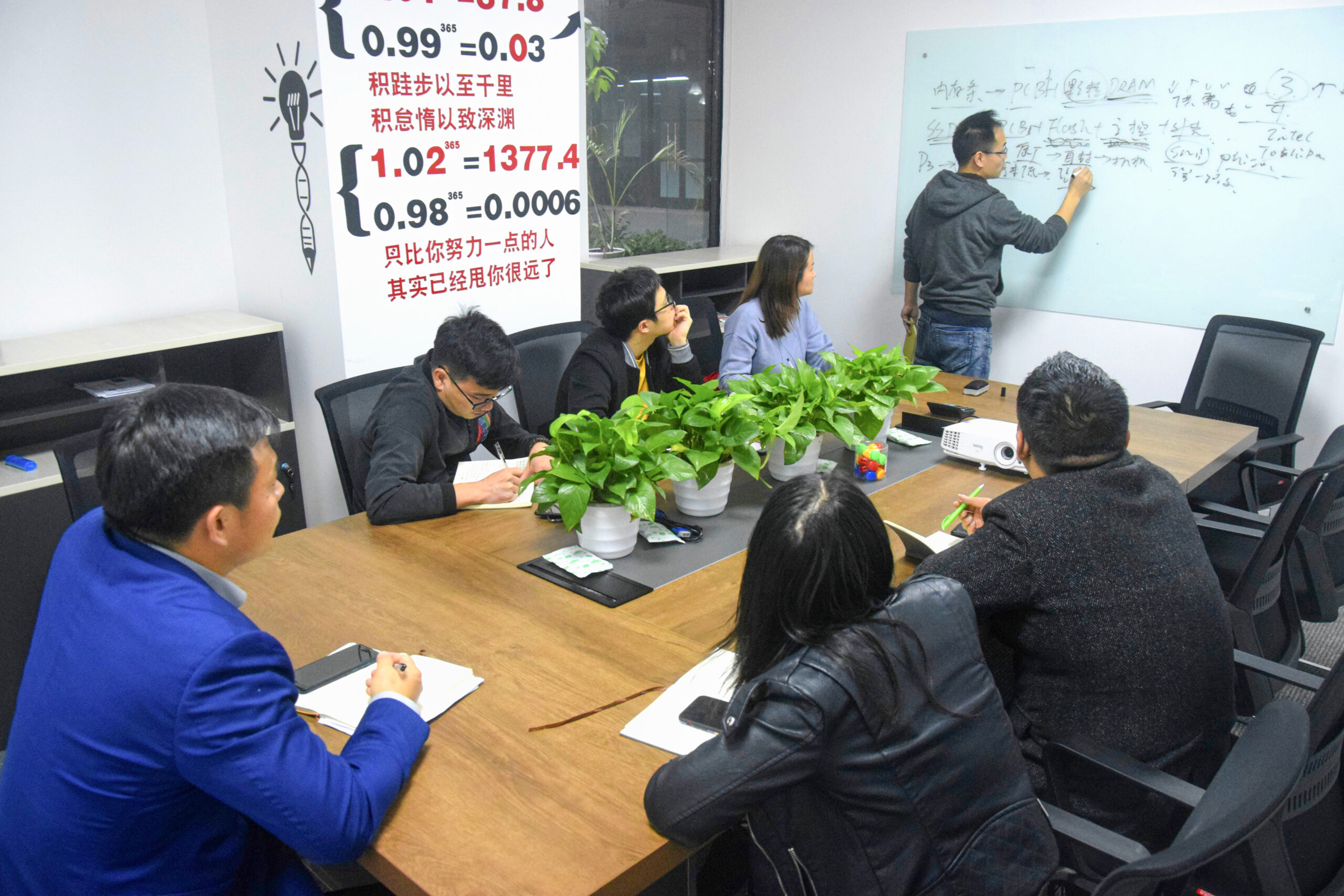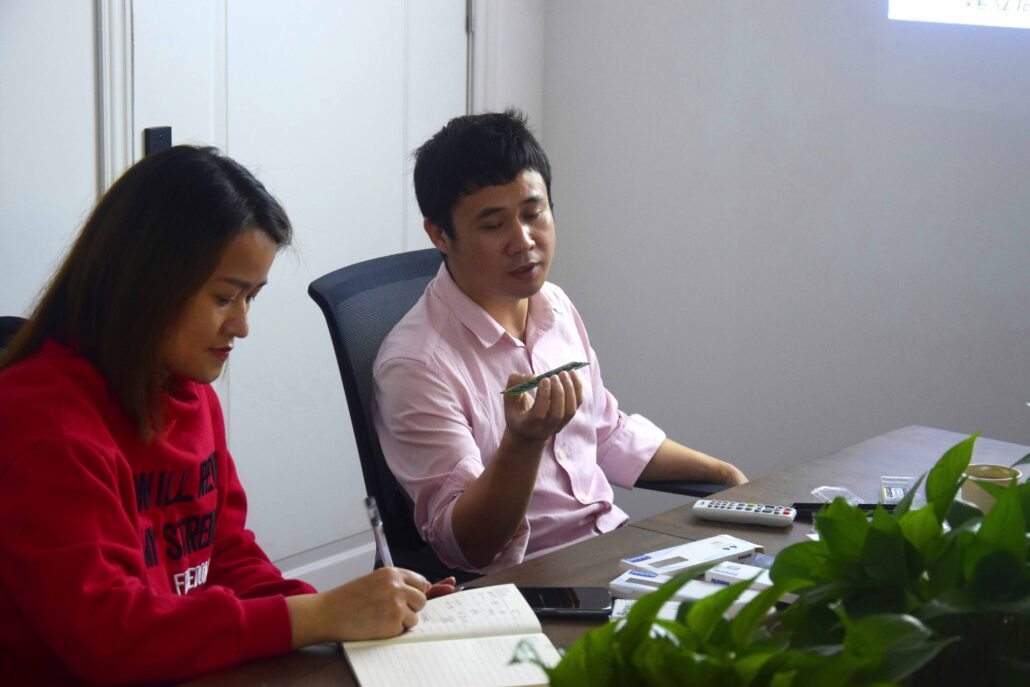 As everyone knows, the main composition of ram memory products is PCB + MEMORY MODULE particles. PCB have achieved relatively stable cost due to mature technology. The price of MEMORY MODULE particles changes greatly with the market. Customers who have been cooperating with WHALEKOM for a long time know that a major advantage of WHALEKOM is that the supply of MEMORY MODULE pellets based on the strong purchasing ability of our American team is sufficient. The MEMORY MODULE pellets can provide our customers with a stable supply, and more market opportunities will be obtained.
The more suggestions and feedback we received from the cooperative customers make us firm our service and direction, and assist our customers to achieve one-stop procurement, convenient and efficient, quick response, saving logistics costs, and reliable delivery. Because the storage products we are talking about improve people's time efficiency through speed and stable performance.